Vince Cahill

Vince Cahill has served in the Printing Industry as a business executive, author, consultant, technology developer and inventor for over three decades. He is currently the President of VCE Solutions, a consultancy that provides technical, marketing and planning services for digital and analog printing.
Mr. Cahill founded the Colorworks printing company in 1976 and Industrial Printing Solutions in 2005. He has worked with other printing companies, OEMs, print technology developers and teaching institutions. He has written extensively for industry publications on printing issues. He served as CEO of Datametrics Corporation during 2000-2001, manufacturing digital printing equipment, computer controllers and software for military, airlines and license plate applications.
Mr. Cahill served as a contracted consultant for IT Strategies from 1996 to 1998 where he researched and wrote reports and presented at various conferences. He has also written reports and forecasts for PIRA International. He has consulted for a range of clients including digital printing users, technology developers and Fortune 500 companies. He has served as a Contributing Editor for Impressions magazine, Contributor to Digital Graphics, Screen Printing, Signs of the Times and The RadTech Report magazines. His articles also appear in the SGIA Journal and SGIA Technical Guidebook. He also contributed the opening chapter to Digital Printing of Textiles,Edited by: Ujiie, H., 2006 Woodhead Publishing. Mr. Cahill has developed digital printing technology and has been awarded a patent for a digital printing technology for ceramic application.
He helped found Newhill Technologies and Specialty Materials of Tulsa, Oklahoma, and served as a principal until its sale in 2010.
He is a graduate of Fordham University.
VCE Solutions and SPF-Inc. have been working together for about 8 years.
Dene Taylor, PhD

Dr. Taylor is the principal of SPF-Inc., a provider of technical consulting and information for a client base interested in the paper, film, coating, printing and packaging industries, founded in 2000. The breadth of its expertise in these industries ranges from raw materials such as pigments, resins and fibers, through coating, printing and converting operations to end-use and even disposal/re-use. Its activities cover all technical areas and new products & processes.
Services provided have included technical, manufacturing and operational problem resolution; product design, development & commercialization; process design, development & commercialization; technical, operational and R&D leadership, and IP analysis. SPF-Inc. has established a number of outsourced manufacturing programs in coating, packaging and printing, including products, which require steps to be performed by different companies. Additionally, it acts as a production broker for printed materials and items difficult to design and source. Brokering is a continual reminder of clients' manufacturing realities.
Dr. Taylor has experience with printing methods, from traditional to digital, with quality standards from coding to premium offset, on a wide variety of substrates from films and papers of many types and thicknesses, to boards and panels, and with many types of coatings and inks, for small and large systems. He brings more than 25 years experience with digital printing, starting with successful product development for photo-reproduction, enabling vinyl printing with 3M's Scotchprint™ and Rexam's WearCoat, label stocks for extreme environments and more recently procuring systems for novel printing applications.   In 2001 he founded DECSTEC, a digital printing business producing photographic images on large rigid substrates by dye sublimation. After the sale in 2005 Taylor was CTO and factory manager through 2006.
SPF-Inc.'s clients benefit from the principal's abilities to assimilate rapidly their situations and requirements, his team leadership and staff development to complete joint projects and assignments, his persistence in completing them, and his continual attention to their business aspects, learned in his corporate career and from owning his own companies. He has acted as Chief Scientist and Chief Technical Officer for several start-up ventures.
Dr. Taylor's was employed in various technical management and leadership roles at Dunmore Corp, James River Graphics, subsequently Rexam Graphics, Mead Research and Union Camp Corp. He has a PhD in physical chemistry (specifically colloid chemistry) from the University of Waikato, Hamilton, New Zealand, and an MSc from the University of Auckland, also in New Zealand. He has more that 25 US patents, many technical articles and is a frequent speaker at digital printing conferences and trade events.   PFFC-Online has retained him to comment on developments in printing.
Patrice Giraud

Patrice Giraud, located at Saint Péray, France (Rhône Valley-Ardèche), helped to found IMAJE, (now MARKEM-IMAJE), a leading developer of digital printing technology for marking and coding application, in 1982. He founded EMBLEME SA in 1993, which developed the first flatbed continuous inkjet machine using U.V. water-based inks to print porous materials including garments. In 1997, he co-founded ARDEJE to focus his expertise in Rheology and Print Engine Design on developing drop-on-demand (DOD) piezo inkjet technology for industrial and garment printing applications.
From 1996 to 2008, he served as an Associated Professor at Institut National Polytechnique de Grenoble (INPG) in Technology Engineering, specializing in Inkjet Printing Engines and Workflows.  He also founded and directed the Pôle Impression Numerique (Center for Digital Printing) at the INPG Valence, France campus. He trained students in Digital Printing Technologies, oversaw research and development in engineering education.
Patrice currently consults, advises and develops technological solutions for various industrial applications, including 2D decoration on 2D and 3D surfaces and 3D industrial printing. He offers expertise for applying print processes, rheology and UV inks for industrial applications.
Thomas Cahill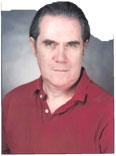 Thomas Cahill has directed a myriad of survey projects including technological, market, political science, corporate, cultural and sociological studies. As a member of The Peter Harris Research Group, for example, he contributed to a study on the use of Native American mascots and symbols in American sports, the results of which were published in Sports Illustrated. He also helped direct research evaluating legislation concerning education that interviewed hundreds of educators in the USA from a variety of backgrounds. He has participated in research regarding corporate application of technological developments. He holds a Certificate from the MRA (Marketing Research Association).
Claire Hunter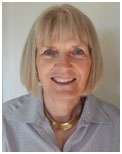 Claire Hunter administers customer service and accounting for VCE Solutions and The Solutions Group. She has over three decades of experience operating and administering print and print consulting businesses.